Maps of the Tower of London
1597 Ordinance Survey of the Tower of London by Gulielmus Haiward and J. Gascoyne

1713 copy by Robert Whitehand

1752 copy by Joseph Heath
A superb web site about the history of tower hill.
A lovely hand-colored period print of Haiward and Gascoyne's 1597 map.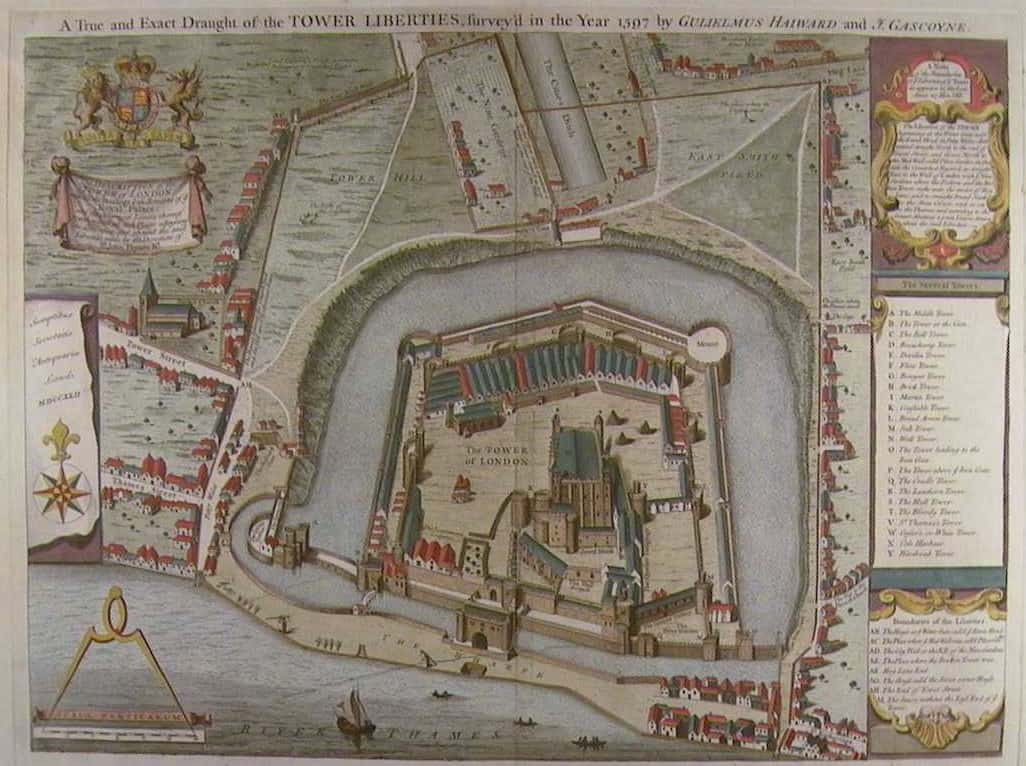 The earliest known map of the tower is from volume one of the atlas Civitates Orbis Terrarum (Cities of the World) which dates from 1572 edited by Georg Braun and largely engraved by Franz Hogenberg. The image below is an enlargement of the tower section of that map. You can view and zoom into the full map at the British Library web site or we have a link to large version below from the Hebrew University of Jerusalem.